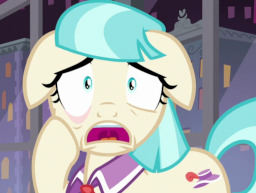 Coco Pommel has a problem.
Apparently, she's no longer Coco Pommel.
Thanks to a clerical error, every piece of identifying paperwork, her bank account, and even her apartment lease all recognize her as Miss Pommel.
Now, a frustrated Coco has to untangle the legal nightmare of fixing this mess...but just how did it happen in the first place?
(Written as a direct response to the probably-inaccurate news going around about this.)
Chapters (1)