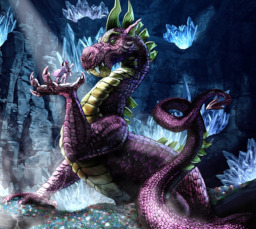 Source
Ponies like snuggles. Spike likes to give snuggles. But Spike is a five-hundred-foot tall dragon, and finds it difficult to give snuggles without accidentally popping the pony like an overripe tomato in a hydraulic press. Spike believes he has found a solution.
Part of the Hellpiercer 'verse, but knowledge of that story is not required.
Reviewed by TitaniumDragon!
Art by Harwick.
Featured on Equestria Daily and Fimfiction.
Chapters (1)