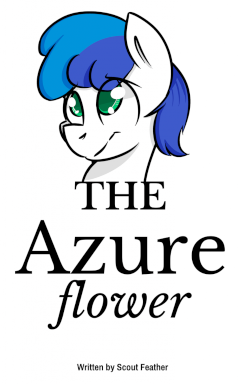 White Tail is a small town, bordered by miles of nowhere, a forest it's named after that ponies dare not venture into, and a sea of nothingness. It lies on the side of the road between Ponyville and Los Pegasus; both more than a couple day's journey.
As small and lonesome as such a hamlet can feel, it's a comfort to one young stallion, named for the colour of the sky on the day he was born, who knows little else.
A short story about the colour of autumn and a timid pony discovering himself.
(Contains light m/m face smoshing and cuddling.)
Chapters (1)