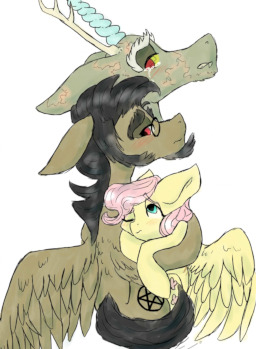 Discord and Fluttershy have been friends for the longest time, and through their relationship they have learned acceptance. Yet, Discord still finds it difficult to accept himself. In determination to grow closer to Fluttershy, Discord finds a spell to change his appearance. With his new look, Discord begins to grow closer to his friend more than ever, but then suddenly develops...affections? Will Discord be able to keep his transformation under control? Or will his feelings get the best of him?
::Sex Tag For Suggested Content::
There will be a remake at a later date...
Edited By JadeCrossraods
Chapters (9)