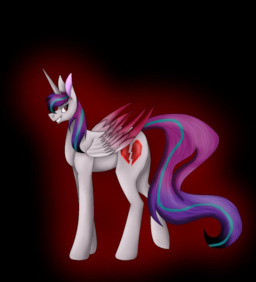 Source
Note: Please see this blog if you are unaware on the second and third chapter.
---
Shortly after her birth, Princess Flurry Heart's life is threatened by an assassin. But when the assassin is stopped it is not a changeling, griffon, or somepony starting a rebellion. In fact it's somepony very familiar...
---
Set right after the events of The Crystalling.
Idea by Rated Ponystar
Special thanks to my co-author Vital Spark and my editor Angry Lass
FEATURED 7/8/16! AGAIN ON 7/22/16 AND 10/8/16!
Chapters (3)