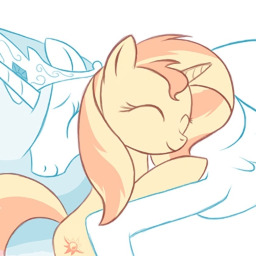 Sunset Shimmer has grown and changed from who she was. For a long time she's kept to her own path through life in the human world and kept her silence from across the rift that separates her from Princess Celestia.
But there's something important to say and a lot of healing still left to do.
It's time they talked again.
Finalist in the Forbidden Knowledge event on http://writeoff.me/. A big thank you to everyone who critiqued and reviewed the story there.
Chapters (1)