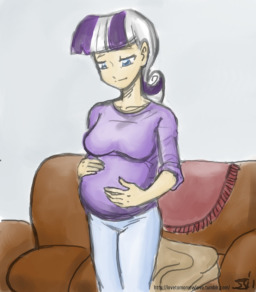 Twilight Sparkle gets pregnant, but won't reveal the father; rather, she leads her friends on a long mystery hunt to discover the father. Oh, and towards the end she has her baby.
[Tags: Pregnant, Twilight Sparkle, Baby, Mystery, Secret, Birth]
Inspiration from "Pinkie Pie Gets Pregnant" but in no way follows the same event.
Art is not mine.
Edit: OMC-13 On the PopularStories list? Yay!
Chapters (3)