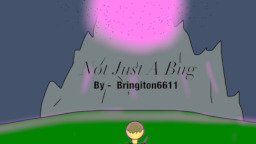 Source
Changelings are known to be heartless and suck the love from ponies. But not all changelings are like this and I can prove it. My name is David, and this is a story of how I found something that I thought was just a bug.
Thank you to BubbleLee for letting me use her art for the cover art for the past long while, but I've made some custom art for it now! Her link will remain as a tribute.
'Press F to pay respects.'
http://askbubblelee.deviantart.com/art/Crash-Landing-594190346
Special thanks to Bestiebest, princessfizzyheart and Raistlin Phantom for being my editors.
Holy Balls! I got featured! (briefly) 11-26-16
Holy Balls! Again! 100 likes! 2-18-17
All The Balls! Now has a YouTube reading by Lead Bread! It can be found here. 3-5-17
Want to see the next story in the series? Click Here!
Chapters (19)