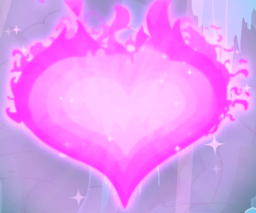 Source
This story is a sequel to Chase the Wind
---
Monkey Wrench hasn't gone back to Cloudsdale in months, not seeing her parents and four older siblings since her accident more than 10 months ago...
Cinna's family only has four ponies to it, since her father's been disowned by his parents...
Squad Zero is new in town and they don't really have anyone to spend the holiday with beyond each other...
So Witching Hour takes it into her own hooves, with the help of Fancy Pants and Fleur, to make sure this year's holiday gives them something special, even if it's just somewhere to be with other Hearth's Warming Orphans like themselves.
---
Set approximately 2 months before the start of Calm Wind's Piercing the Heavens.
Chapters (7)