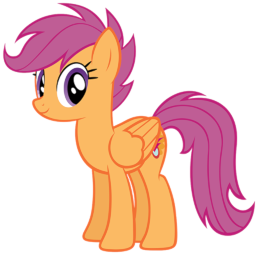 Scootaloo hasn't had an easy life, the young Pegasus has worked hard to make a place for herself in the world. This is her story, up to a point at least, where she must make decisions that will change her life forever.
What secrets lie in the mind of this Pony?
---
This fanfic is set up as more an anthology of short stories from Scootaloo's life up to a certain point.
Slight Crossover with Lucifer.
Credit for cover art goes to its creator, sorry, I'm not really sure who you are. I'll stop using it if you say so.
Chapters (7)