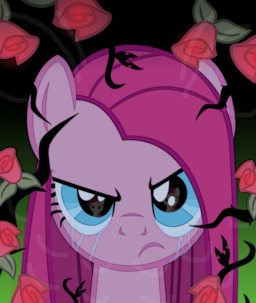 Roseluck wakes up to find herself trapped inside a strange underground facility. As she wonders through the facility, Roseluck soon realizes that she is being stalked by a familiar party pony, a party pony who isn't at all pleased to see her.
Note: This isn't a Cupcakes copy cat fanfic, so please give it a chance. Also if you favorite this story could you please give it a thumbs up. It just helps me feel good about my story and it helps the story get views.

---
The story was proofread and edited by: TheDizzyDan. He is a pretty awesome guy.

An Audio Reading by Swift Blade can be found: Here.
The image was created using GIMP.
Chapters (1)