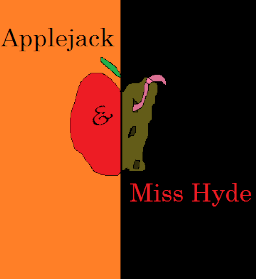 The Apple Family may seem to be the perfect family. But they have a very dark secret: they are descendants of Dr. Moonstone Jekyll. And every 100 years, an Apple is born with a Hyde born inside them.
Applejack, the Element of Honesty, is the 10th Hyde-Born.
Can she get help against her internal evil? Or will Miss Amber Hyde destroy her in order to become whole?
A crossover with Dr. Jekyll and Mr. Hyde.
Chapters (3)