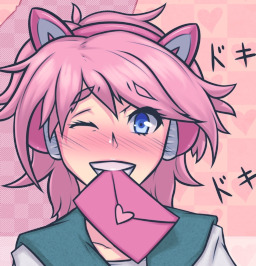 Source
You are... Well, you're not a narcoleptic, but you are constantly fatigued and a very heavy sleeper. Especially when you eat. Your best friend is so energetic, you can hardly keep up with her before you pass out from exhaustion. She's your next door neighbor, unfortunately, so you'd have to put up with her antics.
However, you have had a crush on her (or rather, the way she acts), but never really took the time to confess to her. That is until one night, when a visit to your crush's house turned into a sleepover.
The image (and a line in the story) came from Figgot's artwork. I absolutely had to write one out of this.
Chapters (1)