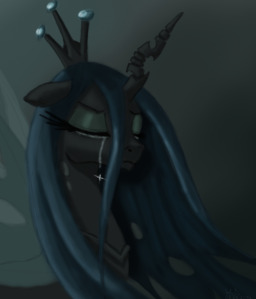 Chrysalis is spent. Starved of emotion and on the run from ponies seeking retribution, she flees into the depths of the Whitetail Woods. Her hive is scattered and all hope seemingly lost.
But fate often delivers a path forward when least expected.
Coming upon a new home, Chrysalis now faces a difficult choice no member of Changeling royalty has faced before; endure a lonely and sad demise, or sacrifice everything she was to create a new future.
---
Part of the Universe of the White Mare
Chapters (5)