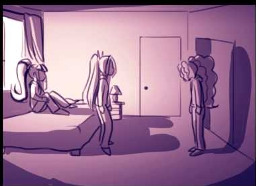 Adagio thought she was the best there ever was. She always thought and assured that she brought her sisters to victory, or at least got close to it, and that her sisters always screwed up. Well... she was wrong. And now, she thinks differently...
Rated Teen for swearing
Cover from the comic 'Rainbow Rocks Epilogue' from RileyAV!
Chapters (1)