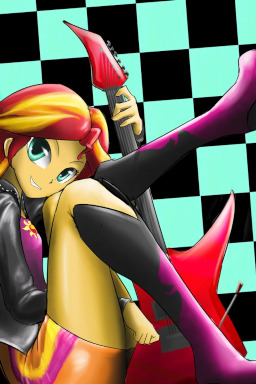 Sunset is in love with Twilight. Twilight is in love with Sunset. The rest of the group know how the two feel about each other but wonder how they can't tell themselves. The only way Sunset can express her love for Twilight is through a song during one of the Rainbooms biggest concerts. Well according to just about everyone in the band.
Rated Teen just in case for one sexual reference.
Its Sci-Twi in this fic by the way just to clear everything up!
Chapters (1)