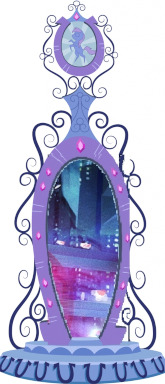 It was supposed to be just a short vacation across the portal so all of Twilight's friends could finally meet their counterparts. Instead, the Elements of Harmony find themselves in a world where clean water is a luxury, corporations are governments unto themselves, corruption is rampant, technology is making people obsolete, and not having the right papers means you don't even exist to the Powers-That-Be.
At least they still have each other.
Final edits and revision (hopefully) finished on 04/23/18 05/11/18 10/29/18.
---
A crossover with the Kazie 5 animepunk setting, mixed with Shadowrun. Rated Teen for (mostly fictitious) language, violence, some innuendo and some gore.
Chapters (19)