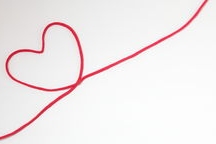 There is an invisible red thread that connects those who are destined to meet from the moment they are born. It does not matter of the time, the place, or their circumstances. The thread may stretch or tangle, but it will never break...
The Red String was known to all of ponykind. When two ponies tied to each other by the red string finally met, they were inseperable. They lived long, fulfilling lives together, grew old, and hopefully, fell into eternal slumber soon after one another. Applejack and her lover were no different. At least...that was how it was supposed to be.
So what happens when soulmates are torn from one another far too soon?
Chapters (1)