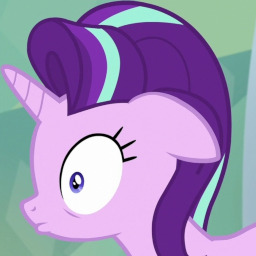 The changelings have been leaderless for a while now.
Ever since "The Incident" they've been by themselves without any guidance.
They've tried finding others, but somehow, some way, the leaders they've found have either been imprisoned, reformed, or worse...
Luckily, after over a year of searching, they've found someone who can help.
Someone who almost won a battle against their worst enemy.
Someone who could lead even better than their queen.
Someone who just needed the right amount of subjects to make her plans a reality.
Because the changelings know that Starlight isn't reformed and still wants revenge...right?
Chapters (2)