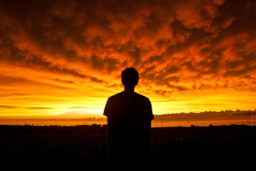 Tick tock goes the clock...
Symbol is a young boy with a relatively peaceful and happy life in Equestria, living in Canterlot Castle with Celestia and Luna. He has everything he could need. Food, company, opportunity and a soft place to rest his head.
Soon, he finds two stray changelings lost and alone. Things get a little more interesting around the castle.
But what happens when an evil unicorn wizard named Clockwork casts a spell on Symbol that sets his life on a time limit?
With his life now on a timelimit, Symbol will have to search through the history books to find a way to counteract the spell with the help of his friends.
But is there something else that he should be worried about?
---
Mostly slice of life, not much dialogue but more narration. No romantic feelings between the canon cast and the human, but there may be something down the line but we'll just have to wait and see.
Chapters (17)