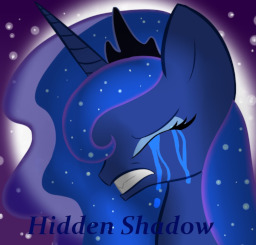 Source
Princess Twilight receives a letter from Princess Celestia urging her to come to Canterlot. King Sombra has returned, but not with revenge, instead he comes with a young unicorn foal. Sombra claims that he bore the unicorn with Luna, but Celestia and everypony else refuses to believe it.
Before anypony can hear Luna's side of the story, she disappears and takes the truth with her. Until Princess Luna is found, Twilight and Celestia must keep close and careful watch on Sombra and the unknown unicorn.
Cover art made by me.
Chapters (8)