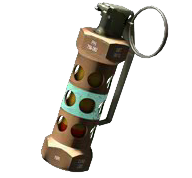 A prank involving Rainbow Dash and a flashbang quickly goes south, leaving Anonymous a little worse for wear. Thirsty for revenge, Anon teams up with the Dazzlings and turns all of Canterlot High upside down in a plot to achieve it.
I rated this as T due to excessive swearing and some violence.
First fic so please give critique so I can write better chapters/stories in the future.
Chapters (17)