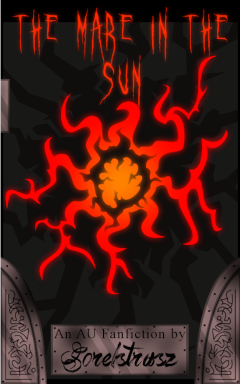 Source
In the magical land of Equestria, two sisters controlled both the sun and the moon. The elder sister known as Celestia shone the sun upon the land. Ponies would play and bask in the sunlight. The younger sister, Luna, raised the moon and painted the sky to become a gorgeous night. While most ponies would sleep and gather their rest, some would look up to the stars and watch in awe.
On one faithful day, the elder sister became corrupt with power and threatened to bring sunlight upon Equestria forever. But the younger one could not reason with her, for she had become a powerful mare of darkness: Nightmare Star. With no other choice, the young Luna gathered the most powerful magic in all of ponydom: the Elements of Harmony. Using the power of the Elements, Luna reluctantly banished her sister into the sun.
Shortly after her older sister's banishment, the ponies of her kingdom rose up in resistance and waged a terrible civil war. The war ultimately ended in a ravaged land that was inhospitable to ponykind. They were forced to live underground ever since.
Now, nearly 1000 years later, Luna has foreseen the end of her sister's banishment is coming to and end. When that day finally comes, the fate of the world will hang in the balance. It is up to her faithful student, Twilight Sparkle, to help save Equestria from the end of all things.
Chapters (3)