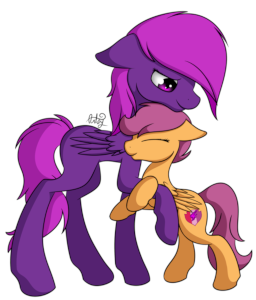 Source
Violet Hart: A human woman who's struggling with the loss of her daughter.
Scootaloo: An orphaned Pegasus Filly still struggling to make a life for herself without her parents.
What will happen when two worlds collide thanks to a certain God of Chaos? Two lost souls are given a potential second chance at happiness.
Credit for the Cover goes to IAmArtsDesire
Chapters (3)