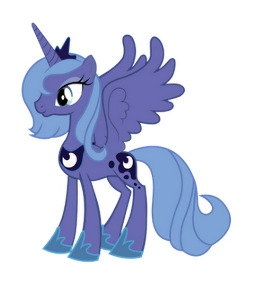 Source
Romance, palace intrigue, and swashbuckling adventure await our six heroines when Princess Luna summons the Elements of Harmony to Canterlot.
I started writing this story in the middle of March 2011 and submitted the last chapter and the epilogue to EqD 3 1/2 months later on July 4th. The basic idea for it, though, had come to me after watching the first two episodes on YouTube at the beginning of that February, but it took me a month to discover there were places on the net to which a person could send fanfiction and have it posted. I don't get out much, y'see...
The discerning reader may, therefore, find a bit of canon-fodder here and there, and for all that I've thought about diving back in and changing a few things to make the story line up better with Season 2, I'm not gonna. For better or for worse, this story's done, and I hope to use what I learned while writing it and from the comments it's gotten--and the comments I reckon it'll get here--to make my next story better.
Mike
Chapters (17)