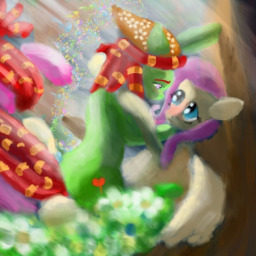 This story will stretch from the first season all the way to make "Make new friends but keep discord" and is unabashedly a FlutterHugger shipfic.
Fluttershy has been taking baby steps since she first made friends with Twilight Sparkle and the other elements of harmony, and one of those early steps was to send a letter out to the Equestrian Society for the preservation of rare creatures.
The pony who writes her back and ends up corresponding with her becomes somepony really special to Fluttershy, and through her journey with her friends gains the courage she needs to meet with this pony... that might be her soul mate.
Chapters (3)