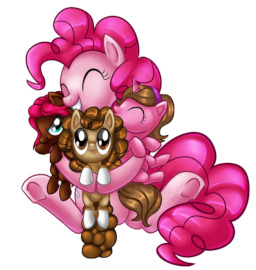 Source
It was a strange day for all of us when Pinkie Pie left Ponyville.
It was stranger still when she came back.
Pinkie gives birth to three little foals she names Whiskey, Tango, and Foxtrot. She has no money, no job, no support, and no idea what she's doing.
But she's determined to make it work. Because that's just what a good mama does.
Part 1 of a planned three-part story.
Part 2!
Thanks to AmtrakBrony, Eruantalon, and Pharaohs Queen for beta reading.
Art by Alanymph.
Chapters (7)