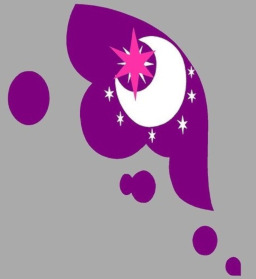 Source
Twilight Sparkle was a daughter to Nightlight and Twilight Velvet, a sister to Shining Armor, and a student to Princess Celestia. That was who she was, nothing more and nothing less.
However, on the longest day of the thousandth year, her world will change forever. A secret kept even from her will be revealed and her life will be forever changed.
---
A different take on the Nightmare Moon incident with a slightly darker outcome.
I'm not sure where the cover came from. If you do, please let me know. Cover art belongs to rosahadoodle
Chapters (1)