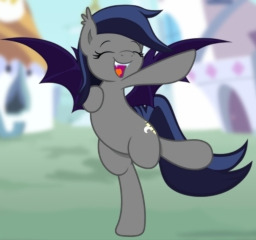 This story is a sequel to The Adventures of Batsy Fluffentuft the Magnificent
---
Tirek has escaped. The plan to send Discord after him has failed in every way possible. Now the princesses are left waiting for Tirek's invasion of their castle. They can already feel the ground shaking as the massive centaur approaches. With no other options, they must give their magic to somepony capable of hiding it away from Tirek.
Unfortunately, the only guard close enough is one on probation. Like super probation.
This can only end poorly.
Chapters (1)