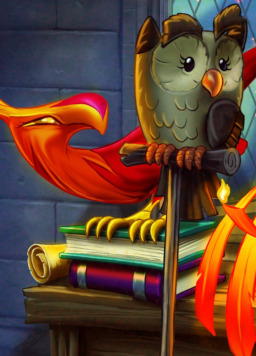 Source
There are many different kinds of immortality. Some achieve immortality through great deeds of heroism. Some do it by discovering a spell custom-made to kick Death in the teeth. There are a select few who are immortal simply because they consistently avoid dying.
But perhaps the rarest breed of immortal is the one who escapes death by dying so suddenly that they come back to life.
The phoenix is one such immortal, and Philomena is one such firebird. But for all the time that she spends in the company of alicorns, Philomena rarely thinks of herself as immortal or ageless. When one defines the passage of time by one's death, immortality can be a difficult label to wear.
But life has a way of reminding us of our labels. Sometimes it uses traumatic events. Sometimes it takes the form of a blessing nobody else can enjoy. And once in a very rare while, life makes us fall in love with somebody we can never stay with.
Chapters (1)