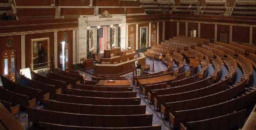 The 19th Equestrian Alicorn Council is now in session! The Council is the current ruling body of Equestria, on which sits every alicorn in the country.
There's just one problem. The council is currently comprised of 84% of Equestria's population.
Princess Sugarcoat, the official speaker of the council, investigates just exactly how this state of affairs began.
Turns out, it's all Cadance's fault.
Trigger warnings: Alicorns making fun of Twilight Sparkle and Cadance.
Rated Teen and Sex for a giant pile of sex-related idiocy.
Chapters (1)