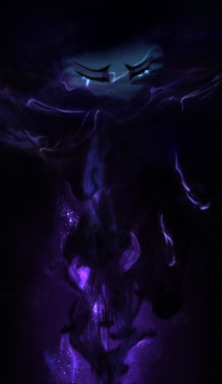 Evil has no heart... but a name
What becomes of a world that knew only peace and harmony when it has to face powers so unheard of they burst all limits of what was thought possible?
How far are you ready to go in order to protect what you love the most?
A sigil of the ages is destroyed. Out of the depths of earth darkness ascends and leaves a city in ruins. Memories of a titanic being come back to life. A fiend as cruel as it is corrupted by hatred. A name given by the merciless shadows.
The Devourer.
What is so special about the night that so many ponies fear it? ...
Chapters (5)