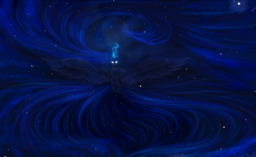 This story is a sequel to Why No One Messes With Celestia
---
In the wake of Celestia's return to Equus, the ponies have worked tirelessly to prepare for the arrival of the Ascended. Defenses have been set up, weapons prepared, allies warned, but most important of all in the minds of both Diarchs, a cure for the Indoctrination has been pursued.
The Ascended, or the Reapers as they are known to the rest of the galaxy, are not amused. They attack in force, unwilling to stand by and let this small, barely space-worthy race of unascended quadrupeds neutralize their most effective weapon in their march towards galactic cleansing.
Now they too shall learn to fear the dark, and the Princess who controls it.
Chapters (2)