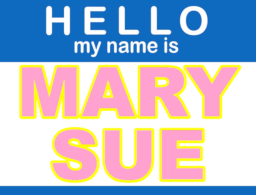 No one asked for it! No one demanded it! But here it is anyway: pure, distilled essence of badfic, satirized for your protection and diluted with enough water to keep you from going blind. In addition to the two terrible and wildly unoriginal shots that have been available separately on Elric's blog, this collection contains a previously untasted third chug of intentionally painful and derivative awfulness. (Do not operate heavy machinery while under the influence of bad fanfiction.)
Universally admired original characters, show characters acting out of character, stupid names, implausible shipping, gratuitous tragedy, and more -- it's all right here. Read if you dare.
Any resemblance between these OCs and any other OCs, living or dead, is purely coincidental maliciously intentional.
Chapters (3)