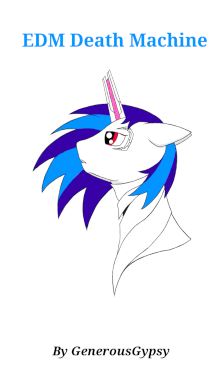 Source
Vinyl Scratch is mortally injured during a terrorist bombing, and as a result becomes a Cyborg.
She's… open to the idea.
But others aren't. Soon, she finds herself in a battle against a shadowy organization that threatens to topple the technologically advanced Lunar Division, and bring the nation to its knees.
>>Name comes from HERE.
Chapters (3)