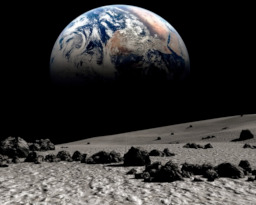 "This nation should commit itself to achieving the goal, before this decade is out, of landing an astronaut on the moon and returning them safely to Earth."
- Excerpt of speech to US Congress by President Amore. It inspired her nation in such a way that her sucessor, Sombra, vowed to make it a reality.
The Space Race is considered by most to be the most ambitious undertaking in the history of humankind. The National Aeronautics and Space Administration launched a series of programs that aimed to advance scientific discovery and engineering by leaps and bounds, and push the world into a new age of exploration. It was almost the crowning achievement of our species.
Almost.
-Inspired by William Safire's contingency speech for Richard Nixon during the moon landings.
Also, The Martian, Gravity, and pretty much anything else space-related.
Chapters (2)