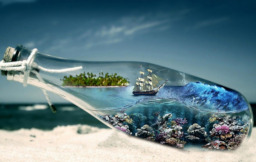 A collection of short, bad story ideas. Updated whenever.
The Silent Patient, read by Dr Wolf himself
Thanks to Solstice Shimmer for editing.
---
Join The Herd
Applejack is blessed with a big family. Can she convince Fluttershy to join it?
(A misguided attempt to turn Lauren Faust's trolling tweets into a serious story)
You Were Killed By
Button Mash is an online gaming legend, until he gets his flank kicked by a newcomer claiming to be Princess Luna.
The Silent Patient
Dr Wolf recently opened his psychiatry practice in Ponyville, but his latest visitor isn't what he expected.
Raising The Moon
Celestia encounters a young soldier while raising the moon. First chapter of a story project that is on hold.
.eq - Preamble
A conference on how to bring the internet to Equestria. First chapter of another long-term story project.
The Truth
An older professor confronts his former student over a question of science, progress and the truth.
Second Best
Twilight and her friends have competition.
Stranger Than Fantasy
A struggling author receives an unusual offer.
All Change
Excerpts from an abandoned story about the changeling civil war.
Chapters (10)