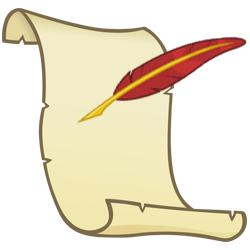 Source
Several days ago, Twilight had the idea to write a short story with all her friends together. Specifically, they decided to write what's known as a Round Robin: a story where each of them takes a turn writing it.
This story is the result.
This silly little one-shot was originally written for the prompt "WRITE" in the Hazardous Writing Materials Group.
Chapters (1)