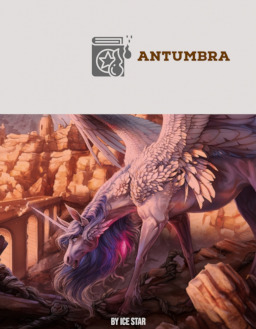 Source
There are three of them, all Alicorns living to the desert land south of the Everfree Kingdom, which is the land that will one day be Equestria. They are a family of three: an elder sister and the younger kin she raised long before Celestia and Luna had even been born.
Elinora of the White Flame rules wisely, alone until the others are of age and get their marks. Hasad is charismatic and an excellent mediator. Stellaura is nervous, paranoid, and wants nothing more to be like her brother and please everyone, including herself by overcoming her inferiority complex. All of them have their own wishes for the world.
Only one of them will have their wish fulfilled.
---
Major spoilers in the comments and groups! The cover art is by turnipberry but was edited by me. Contribute to the TVTropes page!
Chapters (18)