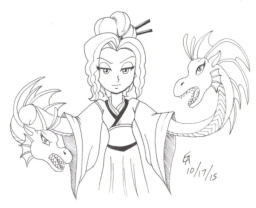 Source
Sunset Shimmer might not mind losing her magic, but the Dazzlings definitely do.
Feeling robbed after the Battle of the Bands, the three of them retreat to the inner city part of Canterlot, where the risk of spontaneous magic cars and rainbow death-rays is hopefully a little smaller. Months later, they're still no closer to fixing the gems and getting back to business, so Aria opts to take matters into her own hands in the only way she knows how:
eBay!
...It doesn't go as planned.
---
For another dose of snake-arm sirens, Equestria Girls, and some other stuff, check mayorlight's gallery!
Chapters (9)