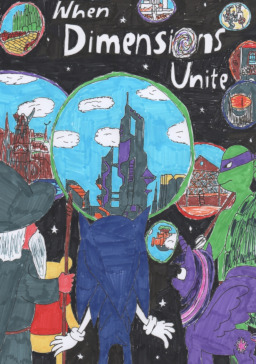 Source
When mysterious and powerful vortex suddenly appears in various worlds. Sonic, Twilight, the Dragon Riders and even Homer Simpson must bravely jump into the vortex. As they journey to locations beyond their wildest imaginations in search of their friends, they soon realize that Lord Vortech is summoning villains, including Dr. Eggman, Bowser and Lord Tirek, from across different worlds to help him gain control. As his power grows, worlds mix, unexpected characters meet and all boundaries are broken. Our heroes must travel through space and time to rescue their friends before the vortexes destroy all of Reality!
---
Based off and inspired by the new Lego Dimensions game.
Tagged under "Alternate Universe", "Equestria Girls" and "Human", as it will feature the alternate timelines from the Season 5 Finale, the Equestria Girls universe and human characters respectively.
Chapters (14)