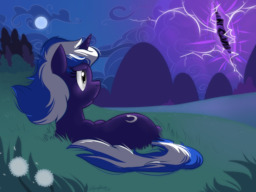 Source
This story is a sequel to Astral Aegis
---
We had almost fifteen years to prepare. We have a world that would be a shield for Equus when war finally comes to us. We have new weapons, armor, and vehicles for this war. We have the Aegis Guard, which I trained to the best I could, a force that would serve on the front lines and more for this war. I just hope that is enough.
Editors: Personal Gamer Chapter 1-6
Rozen Knight Chapter 10 and onward.
Chapters (16)