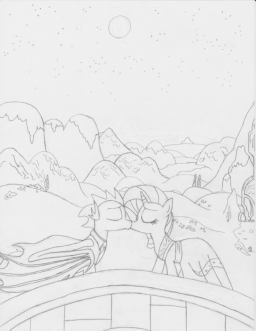 This story is a sequel to Home for the Holidays
---
It was something the dragon never expected to happen. Not by a long shot.
A few months ago, during the Hearth's Warming Eve celebration, Spike discovered that Rarity, the mare of his dreams, had been harbouring feelings for him for just about as long as he had been for her. It was surely a surprise to him, though that and the kiss her confession came with was not an unwanted one.
Now, on Hearts and Hooves Day, the most romantic day of the year, and with all of the necessary preparations made, the dragon resolved to show Rarity just how much she meant to him.
Chapters (1)