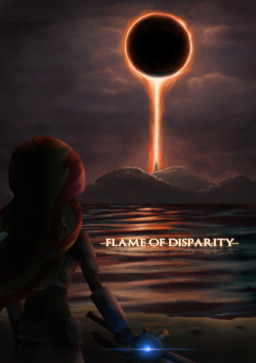 Source
"But then there was Fire. And with Fire came Disparity. Heat and Cold, life and death, and of course... Light and Dark."
Sunset Shimmer awakens in a cold and distant land, with no recollection of how she got there. Finding her way around, the girl learns of the flame she carries and how everything else in this world would kill to get it.
To escape, Sunset has to fight her way through dangerous foes and deadly beasts; beings that covet the Fire. This would be her most trying task yet.
(Sort of a Dark Souls/Bloodborne Crossover.)
This is now part of the Bloodlines Continuity.
Featured on 17/12/2018, 21/01/2019, 14/02/2019, 28/02/2019, 23/03/2019, 24/04/2019, 11/05/2019, 20/06/2019, 27/06/2019, 12/07/2019, 19/08/2019, 17/09/2019, 14/10/2019, 13/11/2019, 13/12/2019, 15/01/2020, 03/02/2020, 04/02/2020, 11/02/2020 and one last time on 16/02/2020!
Thanks everyone, for making this happen!
Chapters (33)