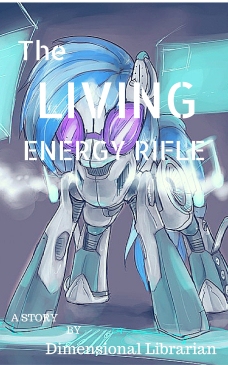 Source
This story is a sequel to The Living Candy Corn
---
While out on a date with Fluttershy, Twilight's magic missfires giving her a headache and putting an end to their night. They head home in understanding of the accident because no pony was harmed. What they don't realize is that the miss fire was the animation spell, that gave them their daughter, and it hit a prototype energy rifle.
How did this futuristic weapon arrive in Ponyville and what will happen once ponies realize that the strange new unicorn mare with a shiny metallic looking coat and stunning purple eyes is actually Candy Burn's sister?
Current Cover art is Provided By: Emerald Ray it will change if asked to be taken down or when I finally decide to make a more exact cover art.
Chapters (7)