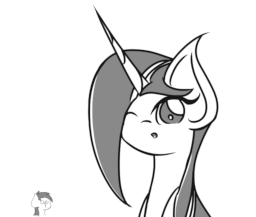 Rainbow Dash: the most confident, cool, radical, and Awesome pony in all of Equestria. With a reputation like that, one could stand to assume that nothing would possibly scare Ponyville's premier daredevil.
And one would be right!
In fact, it was with this confidence that Rainbow was setting off to ask out the absolute love of her life. She was calm, she was collected, she was the very definition of cool under pressure. Fear of rejection? Hay no! She was Rainbow Dash for Celestia's sake.
Rainbow Dash didn't get nervous.
Chapters (2)