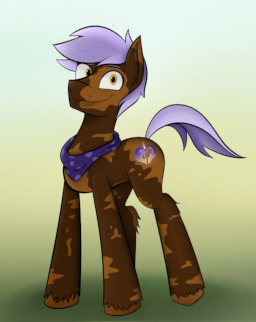 Source
Years before six brave mares faced off against a returned Nightmare Moon, a young mare by the name of Sauer Kraut lived on her family's farm in the Mysterious South at the foot of Macintosh Hills.
Her biggest issues in life were the constant search for new challenges and projects as well as her family's unenthused reactions to them. But was it really her fault that nopony got the brilliance behind her ideas?
However, her entire life got turned upside down the day a patrol of the Southern Equestrian Legion shot down a mysterious creature flying right overhead.
---
Big thank you to Recon777, Alcatraz, Civviq Writer, Silver Lighnen, Turning Gears,
Iryerris and last but not least KeyframeProductions for advise, brainstorming and proof reading!
Chapters (2)