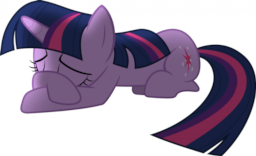 Lists are a simple way to keep yourself productive. If the list is detailed enough, you don't have to even think. The movements become mechanical. Automatic. Which might just be exactly what she needs right now.
---
Featured by Equestria Daily on 05/27/2016
---
This story is contained in my book "Dash Tries to Win Your Heart and Other Short Pony Stories"
If you have interest in purchasing this non-profit book, check out my online store at this link: https://www.lulu.com/search?adult_audience_rating=00&q=flutterpriest
Chapters (1)