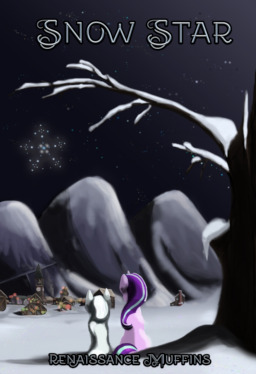 Source
A year after her redemption and another year for Hearth's Warming, Starlight is awakened late at night by a knocking on her door. There, she finds Snow, a colt abandoned by his parents and left with a thick rugged blanket and a rather short note. With no names to go by, Starlight takes to caring for Snow Star and getting to know him. After getting him looked at by a doctor and coming down with a devastating diagnosis, Starlight strives to make Snow's last few days the best he's ever had.
However, a constellation of winter stars peer over the nearby mountains and call out to Snow, their meaning bound in mystery and wonder. A legend that connects the three of them together through a greater unknown.
Any OC names or events that occur in this story are coincidence and entirely unintentional. Story is subject to minor changes.
Chapters (3)