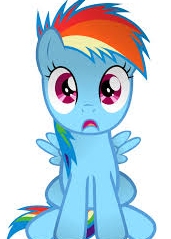 Source
Made a rainboom. Awwwesome. Won the race. Check. Where the heck is Fluttershy?
Here is Rainbow Dash's true story of runaway Fluttershy and how Rainbow Dash ended up moving to Ponyville on her birthday.
(Have a handkerchief available—fair warning.)
---
Written before Fluttershy's family became canon in season 6 or RD's in season 7.
---
Art (c) by ColtSteelStallion. Hover over picture to see a source link.
Chapters (1)